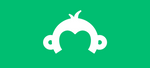 For your interest the following is a quick snapshot of your thoughts;
The product range is limited
Agreed and I have been working on this and we are excited to say we will be adding two products over the summer months
Where did you hear about the product;
Outside of Instagram at 55% , 20% heard about the products from other customers who were happy with it. This is excellent and thank you for that.
A lot of customers would like more videos and more clear instructions on how to use the products Colodan and Sylliflor
I will definitely take this on board - The nerves of going on camera sometimes gets the better of me. We are also coming up with some simple infographic describing how to take the products and how they work.
Increase the number of stockists.
We are doing this slowly , having added three in March /April. This is slow as I am not chasing new pharmacies /or Health shops , but letting them come to me as from experience this is more effective and they want to sell the products.
Quite a number of requests for more recipes - We are going to add one to two recipes per month - all suggestions welcome on this!
We got great compliments around this and thanks for that, all down to Mam and Dad who look after most of the stocks and deliveries since COVID started.
Sustainability in packaging.
We fall down here and it is something we are trying to tackle. The tub packaging is made of recycled plastic. We are using up what we have of postage packaging and will be using biodegradable once this is gone.
Some requests for recurring orders ;
I am working on making this available, we hope to have it up and running by mid summer.
I got 5/6 really positive feedback notes around both Colodan and Syliflor product making a great difference to their overall health and I would like to thank you for this - getting feedback out to others is our best way of building our customer base. If anyone would like to record a short video testimonial for our website we are happy to send you a tub of Sylliflor as a thank you.
More promotions and shipping reductions.
At the moment GUT10 will give you 10% off on all orders and we have reduced our shipping to half price.
We loved getting all of your feedback and we think it's important to keep you in the loop about how we intend to implement you suggestions.